Lodge Brothers are not just funeral directors, they are a remarkable group of individuals who are dedicated to ensuring the well-being of their customers at the greatest time of need.
When someone loses a loved one they are often is a state of shock and too upset and emotional to make rational decisions. Lodge Brothers recently assisted us through this process; they were patient explaining the important information ensuring we made the right decisions with regards to our loved ones memorial.
Lodge Brothers funeral directors in Surbiton as well as all the other Lodge Brothers situated throughout the UK offer many different memorials fitting for a loved one. Every memorial is individually made and can be personalised through slight changes in design. Lodge Brothers are more than willing to make sure your needs and requirements are met. Their staff have such a wonderful approach that you will soon feel like one of the family.
Lodge Brothers have a large range of Kerb Set Memorials and Classic Memorials where permitted, a memorial may cover the full length of the grave giving a wide variety of choice and design. They have put together some of the many designs available and often modify each design to suit individual requirements (eg adding or removing vase posts). The area in the centre can be left for planting, filled with chippings or covered with an internal or external cover slab.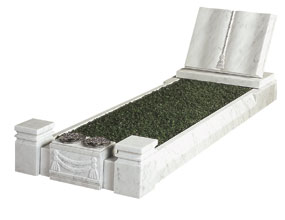 F1
Book designs with kerb surrounds shown in Marble.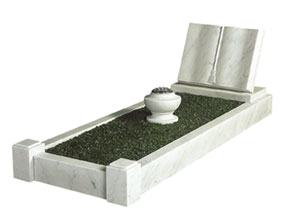 F3
Book designs with kerb surrounds shown in Marble.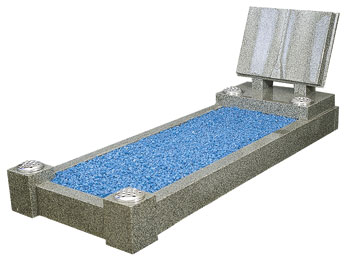 F2
Book design with kerb surrounds shown in all polished Karin Grey Granite.
Speak to Lodge Brothers if you a require assistance arranging a Funeral in Surbiton, their empathetic, compassionate staff about this difficult often traumatic decision especially when it comes to our loved ones.